Learn about seadragon research and conservation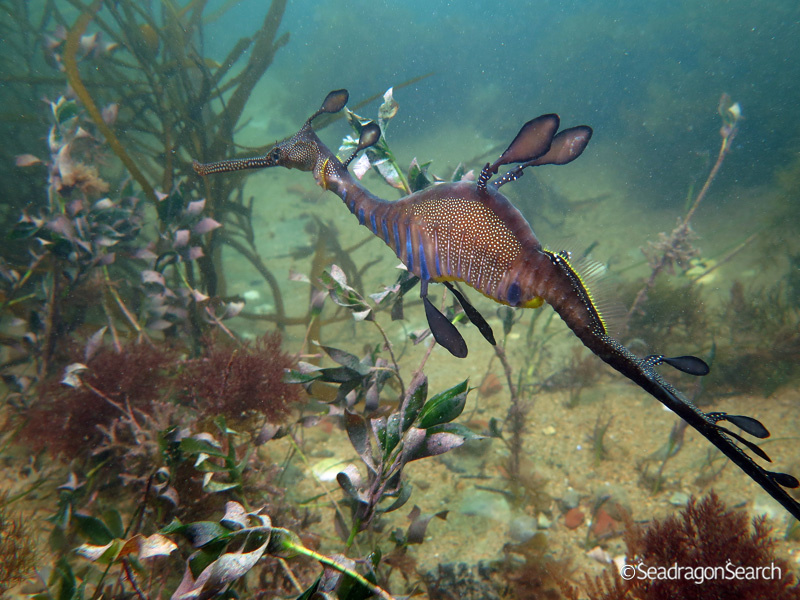 Seadragons are elegant members of the family Syngnathidae, which also includes seahorses and pipefishes. Wild seadragons are found only along the southern coast of Australia, and there are currently three known species: the weedy (or common) seadragon, the leafy seadragon, and the recently discovered ruby seadragon. The three species can be differentiated based on their appearances, their genetic relationships, and the ranges they occupy.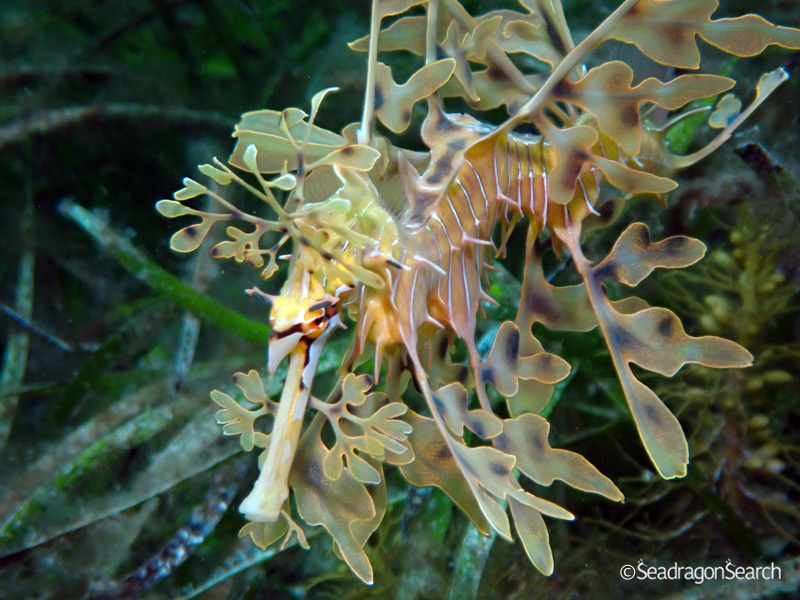 A variety of innovative research projects have worked over the years toward building a knowledge base for seadragon populations. Pioneering projects have utilized radio-tracking devices, fluorescent marking, and individual pattern identification to monitor seadragons across different locations and time periods. This research has paved the way for current seadragon projects, including SeadragonSearch.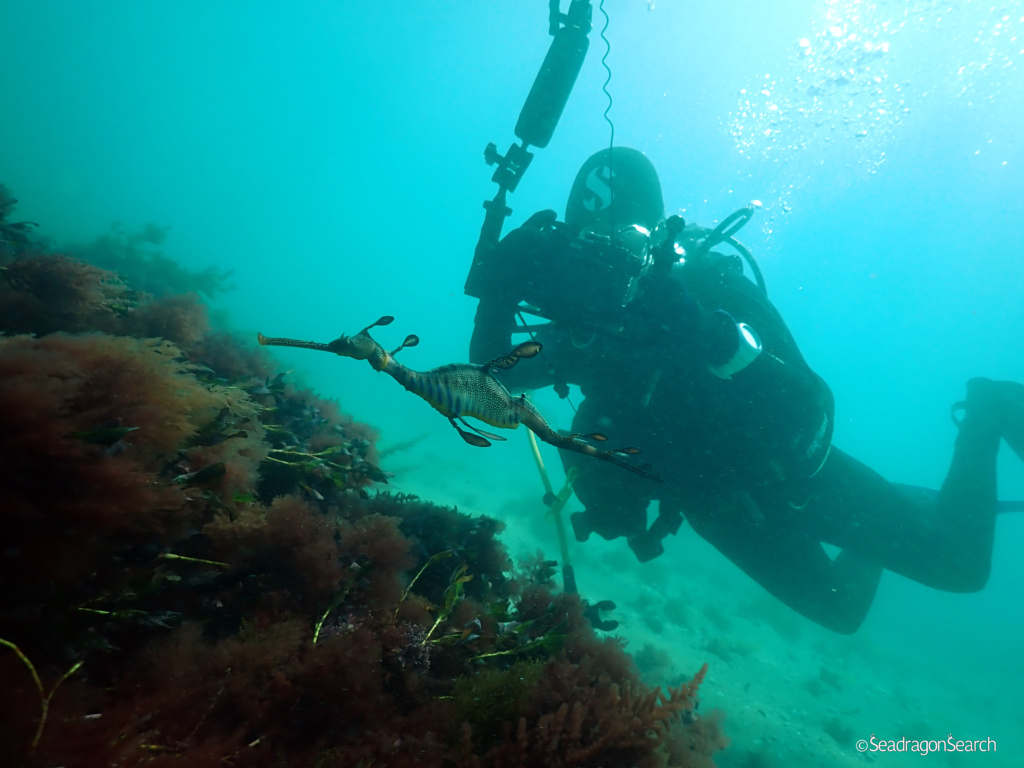 SeadragonSearch is a community-based research initiative with a mission to collect data about wild seadragon populations across their range through underwater photography. Seadragons are beautiful, unique fish living exclusively along the southern coast of Australia. Our project has partnered with the non-profit software developer Wild Me, and uses machine learning tools to identify seadragons in photos and track individual seadragons over time. 
SeadragonSearch blog and latest news