Contribute to ongoing seadragon research with a one-time gift or recurring monthly donation in an amount of your choice: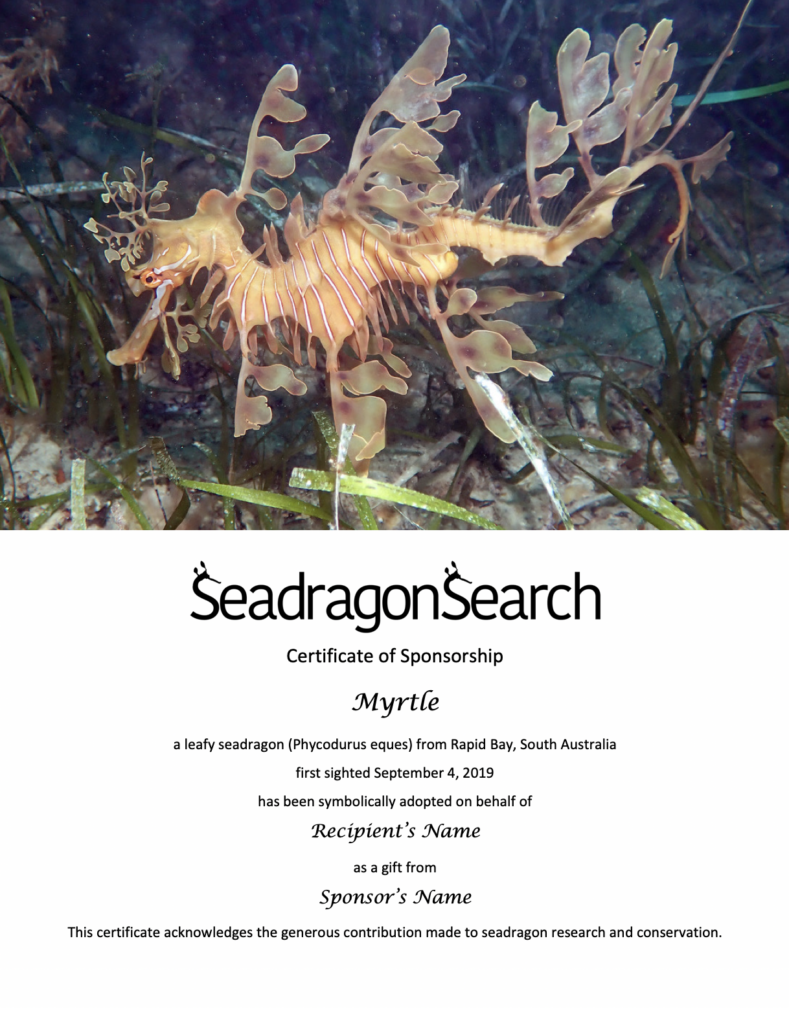 Some of our recently identified individuals don't have names yet! Naming a common or leafy seadragon is a gesture of support toward seadragon research and conservation as well as a beautiful gift for yourself or a fellow dragon enthusiast. Here are the steps:
1. Send us an email letting us know you are interested in naming/sponsoring a seadragon: [email protected]   
2. We will respond and provide profiles of dragons currently available for naming. We ask for a minimum donation of $80 USD for naming a weedy seadragon and $100 USD for naming a leafy.
3. Once you have chosen your dragon and made the associated donation to SeadragonSearch, we will send you a glossy print and certificate commemorating the naming of your seadragon and support of our research.
4. Your seadragon's name will be added to our database, and you will have the option to receive email updates on future sightings of your dragon as her or his story unfolds.
Feel free to add any additional questions in your email, and thank you for your interest in supporting this work!